The Q2 Motability 2013 prices are out and we have updated the site, please note that DLA mobility rate increase to £55.25 as of 10th April 2013 and our prices reflect this.
Latest News
Seat Prices – New Leon reduced by up to £299
BMW Prices – 1 and 3 series unchanged, X1reduced by up to £450
Vauxhall Prices – Antara reduced by £500, Insignia sees some price drops
Volkswagen Prices– Touran SE prices up, no other notable changes.
Ford Prices – S-max Zetec dropped to £645
Grand C-Max prices have dropped by £100
Kia Prices – Kia Sportage now starting from £499, reduced by £100, Soul reduced by up to £700
Nissan Prices – Leaf reduced £200 now £1299. Qashqai Ntec+ replaced by 360 model, prices stable but QQ+2 prices up by £100
Volvo Prices – V70 no longer available.
Audi Prices – The excellent Q3 now on the Scheme. Prices start from £1499 for a 2 wheel drive or £1599 or a 4 wheel drive Diesel with 140 bhp.
Every three months the Motability prices are reviewed, the Spring (Quarter 2) prices are released on the 1st April 2013, Easter Monday, and as usual we will be on hand to update you instantly with the 'movers and the shakers' the new best deals and also the the cars that have increased out of hand.
The Quarter 1 prices released on 1st January 2013 saw an unprecedented number of new cars added to the scheme, while we are still awaiting the Mercedes A class and the much talked about Dacia range to join the scheme we are not expecting the activity of the previous quarter. We could be waiting a while for Dacia cars as we have just received the following tweet from Dacia UK:
Here is a list of new cars that will become available over the next three months: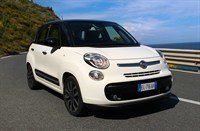 Fiat 500L
Looking a bit like a strange cross between a standard Fiat 500 and a Panda, the 500L – the L stands for large if you didn't guess – is a more practical five-door version of Fiat's trendy small motor.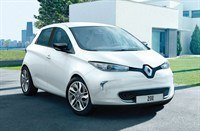 Renault Zoe
Renault is leading the way when it comes to electric cars and the new Zoe should prove its most popular. The Clio-sized hatchback will cost just £13,650 (after the plug-in grant deduction) which is cheaper than anything else electric. Owners will then pay a monthly battery lease of £70.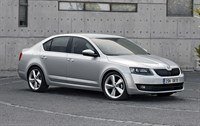 Skoda Octavia
The current Octavia has built up a strong customer following thanks to its reliability, durable build and impressive practicality. The fact it's also great value helps. The upcoming Octavia has the new look of Skoda – first seen on the Rapid – and adds improvements in quality and refinement.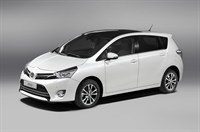 Toyota Verso
The sharper look of the Auris will also make its way onto other Toyota models starting with the Verso people carrier. As before you can rely on it to be practical and well built with Toyota promising improvements in quality.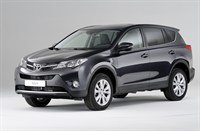 Toyota RAV4
It's been a long time coming – the previous model has been on sale since 2006 – but finally there's a new RAV4 coming. It gets the new smart look of Toyota and as it's bigger there should be better interior space, particularly in the back.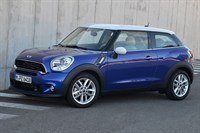 MINI Paceman
The MINI brand continues to expand with the Paceman. It's essentially a coupe version of the Countryman (and bigger than a standard MINI hatch) but in terms of styling it seems MINI has missed the mark with a bloated and rather ungainly read end.
Mitsubishi Mirage
Very affordable well built new small car from Japan, replacing the long lasting Colt. The choice of a 1.0 or 1.2-litre engine with either a manual or CVT automatic gearbox.
Kia Carens
The Carens is a seven seater, half estate car and half MPV, with this new car Kia has scrapped the sober looks of the old car in favour of a stylish redesign that incorporates the brand's dramatic new design language, in reality this means the continued fashion for small windows, when will car designers realise that children like looking out the car too and parents want a car with more and not less glass!
Kia Pro Ceed
The new three door Kia Ceed is indeed a good looking car with an excellent level of standard equipment, prices promise to be competitive too.